Jesus said, "Let the little children come to me..."
In the Kid's Department at Ooltewah Baptist Church, we GATHER on Sunday mornings and Wednesday nights to learn how to GROW in our relationship with Jesus. Our kids then use that knowledge to SERVE others and SPEAK about Jesus to their friends and the community.
What's going on in our kid's ministry?
Wednesdays
October 21- December 16th
Contact us at (423) 238-4831 or lindsay@obclife.org
Click HERE to register!

Let's go to the movies!
We will be providing Chick-fil-A nuggets, sides, drinks, and popcorn! Feel free to bring additional snacks for your family to enjoy during the screening of "The Peanuts Movie". Feel free to wear your PJ's or dress however you are most comfortable. Bring sleeping bags, bean bag chairs, a picnic blanket, or things to make a pallet for your family. There will be regular chairs available to sit in if you do not want to be seated on the floor. Due to needing an accurate number for food, we will be requiring registration for this event. (click link below)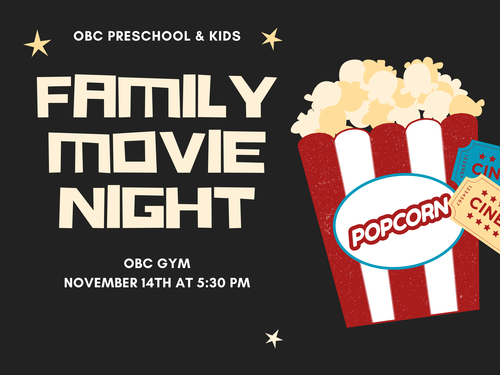 We'd love to hear from you. Fill out the form below to get started.