Jesus said, "Let the little children come to me..."
The desire for our Preschool Ministry is that every time kids GATHER at OBC they are hearing about Jesus. We want to guide them as they GROW in their knowledge of spiritual things. From the smallest babies to our Pre-K kiddos their minds are sponges soaking up all that they can and we want that to be Jesus.

We strive to not only teach our littles about how to SERVE others but to also offer opportunities for service. Our goal is to partner with parents to begin to SPEAK the Gospel into their lives and teach them how to begin speaking the Gospel to others as well.

We incorporate missions into our Sunday and Wednesday gatherings.
What's going on in our preschool ministry?
PRESCHOOL BUILDING
restarting in Phase 2
details coming soon
Jesus had a knack for connecting eternal truths with everyday symbols his audience could touch, hear, and taste.
Our Preschoolers do the same with Hands-On Bible Curriculum.
Each "gizmo" in the Learning Lab leads kids straight to the heart of a Bible lesson, a lesson they'll remember.

We meet on Wednesday evenings from 6:00-7:30.
We start in the gym with worship time and can be found in our classrooms at pick up time.
Let's go to the movies!
We will be providing Chick-fil-A nuggets, sides, drinks, and popcorn! Feel free to bring additional snacks for your family to enjoy during the screening of "The Peanuts Movie". Feel free to wear your PJ's or dress however you are most comfortable. Bring sleeping bags, bean bag chairs, a picnic blanket, or things to make a pallet for your family. There will be regular chairs available to sit in if you do not want to be seated on the floor. Due to needing an accurate number for food, we will be requiring registration for this event. (click link below)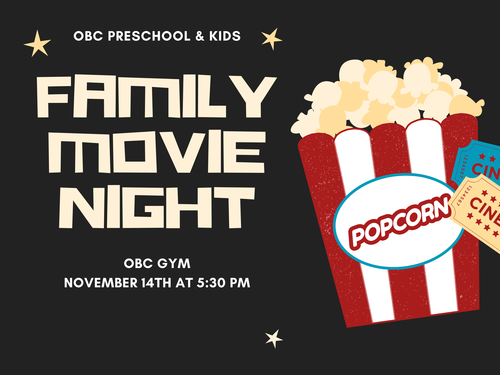 We'd love to hear from you. Fill out the form below to get started.