STUDENTS CHANGED BY JESUS
OBC Student Ministries longs to see lives changed by Jesus. When students graduate our ministry we long to see them regularly doing a few things that evidence the change Jesus has made and is making.

They GATHER with others to worship and pray in all situations (not just over their ChickFilA Sandwich).
They GROW by studying God's Word daily (because they are hungry for more of Him).
They SERVE others; reaching out generously and compassionately.
They SPEAK the Gospel to each other and are excited and ready to speak it to the world around them.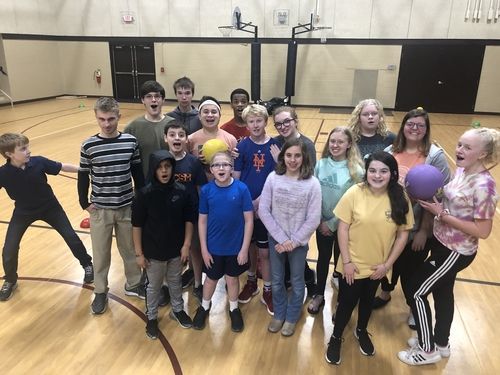 Not leaving town for Spring Break?
Join US!
Evan Wooden has planned some great opportunities for students to help out and hang out during the Monday and Wednesday of Hamilton Co. Spring Break.
Check out the details below.RSVP by Friday, April 2.
RSVP/Questions: Call/Text/Email
Michael Bradley
or
Evan Wooden
9:30am
Leave OBC and bring a snack with you as lunch will be later in the day.
10:00am - 2:00pm
Serve at Habitat for Humanity, Cleveland
Permission Form to Bring
2:00pm
Lunch at Buffalo Wild Wings (bring $)
3:00pm
Bowling
(OBC will cover)
5:00pm
Arrive Back at OBC
10:00am - 12:00pm Serve at The Student Center (cleaning out rooms, cleaning)
12:00pm Lunch at Sonic (OBC will cover)
1:00pm Head home
4:15pm Movie @AMC18 (Raya and the Last Dragon, Bring $)
Those needing a ride to the movie meet at the Student Center @3:40pm
July 19 - July 23
Anderson University – Anderson, SC.
$350/student
$100 deposit due to OBC April 14th
What's going on weekly
in our student ministry?
Sunday Morning Groups for students are a great place to build relationships and dig into God's Word together. Each week we grab some food from "Common Ground" (2nd floor coffee area) and then start the morning together in the "World Map Room" (2nd floor, end of hall).

Current Study: "Visual Theology"
Happening NOW!
Wednesday Night GATHERing
6:00pm-7:30pm in the Student Center
Based upon Psalm 1:1-3, 'planted' is a night for 6th - 12th grade students aimed toward growing a passion within students for The Word of God and the Christ it reveals! Our hope throughout the years is to see students blessed by delighting in the law of the Lord. We desire to see students "planted" in the Word of God, the Truth of Christ, and the Body of His Church. We want to see students fed, growing, yielding spiritual fruit, prospering in all they do...and having a great time together in the process.

Join us each week for food, games, worship, time in the Word, and BranchOuts (small group application) with our awesome adult leaders!
Happening NOW!
We'd love to hear from you. Just fill out the form below!