STUDENTS CHANGED BY JESUS
OBC Student Ministries longs to see lives changed by Jesus. When students graduate our ministry we long to see them regularly doing a few things that evidence the change Jesus has made and is making.
They
GATHER
with others to worship and pray in all situations (not just over their ChickFilA Sandwich).
They
GROW
by studying God's Word daily (because they are hungry for more of Him).
They
SERVE
others; reaching out generously and compassionately.
They
SPEAK
the Gospel to each other and are excited and ready to speak it to the world around them.
What's going on weekly
in our student ministry?
Sunday Morning GROWgroups
9:15am - 10:15am
2nd Floor
Sunday Morning GROWgroups are weekly opportunities for students to gather into age-based groups to study the Word, pray, and have some donuts and laughs.

Study: "The Gospel Project"
MS GROWgroup (2nd floor)
HS GROWgroup (2nd floor)




Wednesday Night
GATHERing
6:15pm - 7:30pm
Student Center
Based upon Psalm 1:1-3, 'planted' is our combined gathering for 6th - 12th grade students. Join us each week for food, games, time in the Word, and BranchOuts (small group application) with our amazing adult leaders!

PLANTED IS BACK!
Join us Wednesday nights in the Student Center from 6:15pm - 7:30pm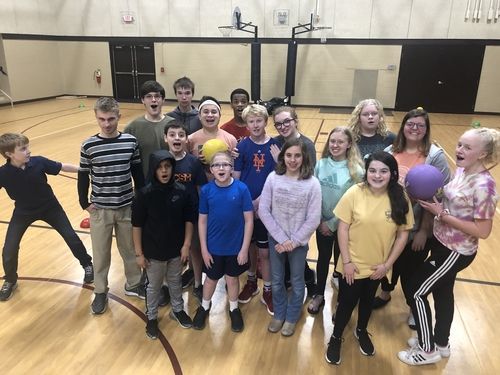 We'd love to hear from you. Just fill out the form below!